rivaroxaban similar drugs to viagra SRI TANJUNG
http://joygregory.co.uk/?x=buy-viagra-online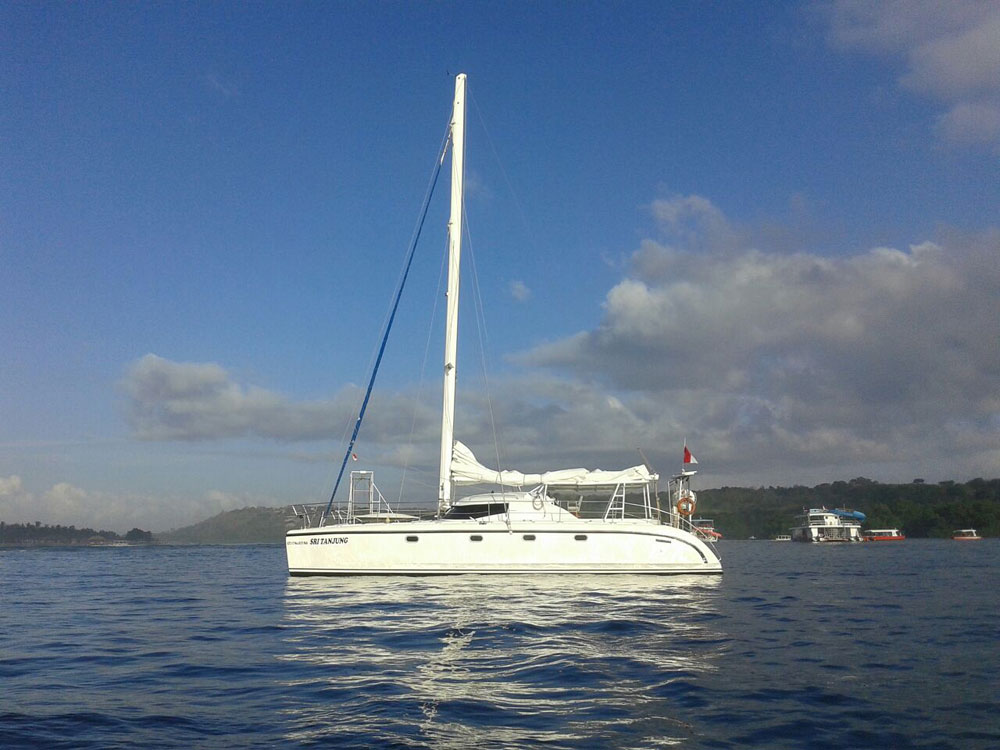 ---
viagra discounts ABOUT SRI TANJUNG
watch Sri Tanjung – a sailing catamaran for your own occasions on the water exclusively and for an experience that you'll remember. Let us take you out to the fertile island off-shore from Bali Island.
dosaggio Viagra generico 100 mg Organize your own yacht trip around Bali waters: Surf charter to Lombok, Sumbawa and Sumba also available.
top 200 drugs 2012 brand generic viagra http://shopmedssavemoney.com/buy-synthroid-online/ buy synthroid canada online Food & Beverage: Pastries, soft drinks, mineral water, orange juice, tea & coffee, seasonal fruits
cardinal drugs ranbaxy viagra drugs similar to viagra Facilities: sun deck, kitchen, toilets, fishing rods, snorkel equipment, audio system.
---
SPECIFICATION
VESSEL TYPE

Sailing Catamaran

LENGTH

12.61 m

CREW

-

GUEST CAPACITY

4

CABINS

2

IDEAL FOR

Cruising | Diving Trips

OTHER

viagra canada BOAT SPECIFICATIONS

FLAG: INDONESIA

BUILD ON: JANUARY 2003

CONSTRUCTION: FIBER GLASS

GROSS TONE: 17

LENGTH OVER AL: 12.61 M

WIDE : 7, 74 M

DRAFT: 1.58 M

POWER: 2 X ISUZU 85 HP

PASSENGER CABIN: 2

TOILET & SHOWER: 2

KITCHEN: 1

MAXIMUM SPEED: 10 KNOT

CREW: 4 PERSONS

PASSENGERS: 15 PERSONS Max.

SAFETY EQUIPMENT: COMPLY WITH ISM-CODE